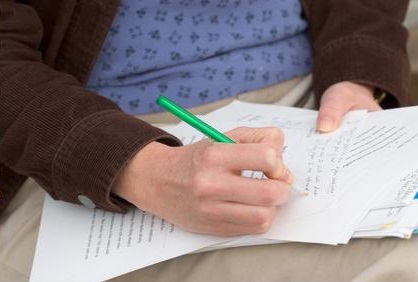 Let's face it: choosing college classes can cause trouble. Picking a course, you're choosing your destiny for the next semester. Check yourself: do you usually have the right reasons for your decisions?

Wrong Reasons for Choosing a College Class
Your friend will be there. If you think that you will study together, in most cases you're mistaken. As a rule, studying together becomes a mere waste of time. Everyone will have his/her own homework, and taking the same course won't save you from it.
Older students say it's easy. First, choosing the easiest courses is not always a good idea. Second, what older students say is not always true.
It's popular. Even if everyone wants to be there, it doesn't mean it's right for you. Don't allow the authority of the masses influence you too much.
It's unpopular. As a rule, a college course is unpopular for a reason. If nobody wants to be there, why should you?
You have no idea what it's about. If you're going to choose a course out of curiosity, don't do it. It's better to learn more about it first.
Right Reasons for Choosing a College Class
The logical question after reading the previous part is what the right reasons are. And here they go:
It's connected with your major. If you've already chosen your major, it's better to choose something related to it. If you haven't chosen yet, choose something that will help you make a choice.
You're passionate about it. If you love something, just go for it.
It fits well into your schedule. Make sure that you can balance all of your college courses well.
It's challenging (but not too hard). It's good to challenge your abilities from time to time.
It's rated high in faculty evaluations. Sometimes visiting some rating sites or discussion boards can be helpful.
Do you usually find it difficult to choose a college class?