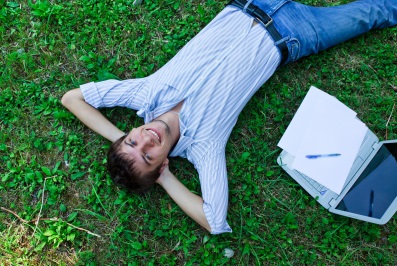 Harvard referencing can be easier than you think. All you need to use Harvard citation style like a pro is some clear examples of different types of quotes and basic explanations for them. And here they are:

Harvard Citation Style: Printed Sources
Books and articles in periodicals are among the most common sources you'll use for your papers. Here's what corresponding Harvard style citations on the reference page should look like:
Books: author(s), year of publication, title, place of publication:
Smith, J & Strauss, M 2005, A guide to effective time management, 2nd edn. Pearson, New York.
Special notes:
Pay special attention to the folllwing:
No punctuation after the contractions of names.
No capitalization for the title.
Coma after the title
Periodicals:
Stewart, SJ & Morgan FK 2007, 'Stereotypes in everyday purchase culture', International Psychology Journal, vol. 7, no. 3, pp. 97 – 108.
Special notes:
Capitalization for the title of periodical.
No capitalization for the title of article.
No punctuation after the contracted names of authors.
Harvard Citation Style: Electronic Sources
Website: site name, page name, link.
United Nations Foundation. (2014) What We Do: Our Solutions. Available at: http://www.unfoundation.org/what-we-do/campaigns-and-initiatives/
Harvard Citation Style: In-Text Citations
Depending on your style, you may choose from variety of Harvard in-text citation formats:
(Smith & Brown 2005) – no punctuation before the year.
(Smith & Brown 2008, p. 68 ) – punctuation before the page number only.
Li (2002) argued that…
It has been pointed out (Brown et al., p.102-13) that…
As you've probably noticed, Harvard citations can and should be easy. Don't hesitate to share these quick and easy solutions with your friends. Spread the word and help others study smarter.