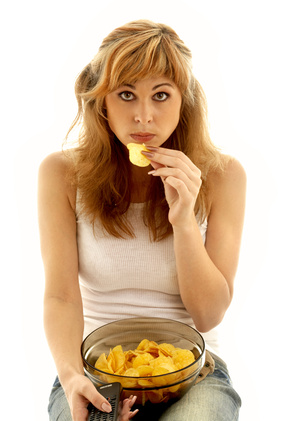 Just look at this hamburger – it seems so amazingly delicious! But just come to think what junk you've been eating since you became a college freshman. And, by the way, if you're not going to do anything about this, it can soon transform into a problem commonly known as Freshman 15.

Definition and Safety Measures. Hamburgers Attack!
Freshman 15 is a term for the weight that Freshmen gain after enrolling in college.
Of course, you must have a bazillion questions about student weight gain. Well, this short FAQ might help:
Questions and Answers:
Is it always 15 pounds that students gain? Not necessarily. As a rule, it can range from 10 to 25.
Why does that happen? Because you tend to focus on studying and don't care much what you eat.
How to avoid Freshman 15? Well, there is a way. Just check the tips below.
Solutions to AnyWeight Issues. Run, Freshman, Run!
There are several ways to fight Freshmen 15, but they are all basically about the same thing, that is, paying attention to what you actually eat.
What do you eat?
Fruits and vegetables;
Fish and chicken;
Wholegrain bread;
Honey.
Take Up Sports!
Taking up sports is the next step. You don't necessarily have to go for bodybuilding or something very demanding – just try some of these:
Jogging;
Rope-jumping;
Yoga.
Time Flies
Pay attention not only to what you eat, but also to when you eat it.
Have full breakfast;
Don't eat after 6 p.m.;
Avoid having snacks.
Busting Common Myths. Everything You Needed to Know
Let's face it, there are a lot of things you'd rather believe about the Freshman 15 problem, but most of them are lies. Check the most common myths:
| The Myth | The Truth |
| --- | --- |
| It won't happen to me. | It will. |
| I'll lose pounds just as easily as I've put them on. | No, you won't. |
| Okay, I'll just have a break-loose day and then go back to normal. | No. Just don't do it. You'll waste months of dieting. You can have a cupcake now and then, instead. |
Well, you're now warned about college weight gain, and that means you're armed.
Just follow these expert tips – and you won't have any more reasons to hide behind a pile of books. Get rid of the Freshman 15 and enjoy your life!