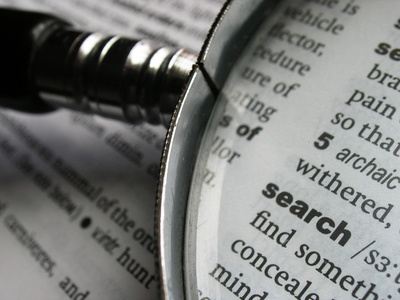 Crib notes are as old as students are. The first cheat sheets were made of papyrus and used in caves. Since then things changed and improved. But it doesn't make cheating any easier. Don't forget teachers learn to detect cheating better at the same time.
Do you want to know how to cheat on a test like a boss? The following tricks shared by cheating experts, who never got caught, will give you a clue.

3 Ways to Cheat on a Test Using Crib Notes
Did you know there's a museum of creative crib notes opened in Russia? Its most outstanding artifacts are a jeans skirt with 70 small numbered pockets under the front flap and a Chupa Chups with formulas on its edible part.
More down to earth but original ideas for using cribs on a test are the following:
Nails. Why nails? Because teachers won't expect your cribs to be there. And if you write them in pencil, you'll be able to erase these notes in a sec.
Mineral water bottles. Teachers are too suspicious these days. No smart phones and no bags in class. In some places, water bottles are still allowed though. And that's your chance – simply write on the back side of the bottle label.
Handkerchiefs. Pretend you are ill and badly need a handkerchief. All the time. Don't forget to wear a face expression of suffering.
Pros: While preparing your crib notes, you study. Sometimes you won't even need to use them, as you remember what you've written.
Cons: Sometimes making cribs takes longer than actually learning the material.
4 Good Old Ways to Cheat on a Test: The Classics
Even your grandparents probably used some of the following dirty tricks:
Going to the bathroom only to check out a note hidden there.
Getting an advance copy of an exam from older students or 'googling' it.
Writing on a desk or a chair in front of you the night before exam (if you're certain what desk you will use).
Get a teacher's edition of the book to know sample questions in advance.
Pros: These ways are checked and tested.
Cons: Some of these ways to cheat in an exam are unrealistic (going to the bathroom or googling the questions). Others are overexploited (writing on a desk) and too obvious.
How to Cheat on a Test: 3 Innovative Solutions
The risks of being caught are minimal if you use the latest features.
Innovations have become a new word in the art of cheating:
Invisible ink is the choice of Malaysian students. A cheating pack includes also a pen with UV light to display the hidden notes when necessary.
Watch strap for iPod is above suspicion. Teachers think you simply want to know how much time is left, and you read all the necessary info. If you think that's too expensive, simply put a big watch to pieces and put your note under the glass.
A small earphone will require a partner ready to whisper the answers into your ear. And you'll need a sign system of coughs or foot taps to let your secret agent know what question you get.
Pros: teachers aren't prepared for the innovative solutions.
Cons: Innovations are costly.
We hope you will never need any of these tricks because study comes easy to you.
Do you know any other shocking or creative ways to cheat?