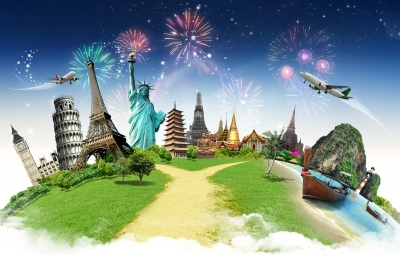 Student exchange programs can be your chance to travel the world and broaden your horizons. Living abroad and experiencing a foreign culture can be a turning point in your life. By the way, many potential employers would appreciate this experience.
So, here are some easy ways to invest in your future:

5 Top Rated Student Exchange Programs
Among the variety of existing programs, the following ones are rated the highest by students.
AFS is great for high school, a gap year or volunteering. It's a non-profit organization offering programs in more than 40 countries. AFS has more than 65 years of experience in international education. The years of their experience speak for themselves.
YFU unites 50 independent organizations in all continents. The mission of this organization is facilitating cooperation and harmony.
Rotary is a study abroad opportunity for anyone who wants to spend from a few weeks to a year abroad. Being hosted by one of Rotary groups can be a memorable experience.
ASSE has its information offices all over the world. Spending a school year in a host family in a foreign country would enrich you for the rest of your life.
ISEP has been making the international education affordable since 1979. As a network of more than 300 colleges in 50 countries, this non-profit organization offers placements in all academic disciplines.
Are Student Exchange Programs Right for You?
If you have some doubts, whether studying abroad is right for you, look through the following questions:
Do you feel comfortable being on your own? Student exchange requires an advanced level of independence.
Do you have advanced language skills?
Are you flexible and ready to change your lifestyle?
Can you represent the best in your culture and learn the best in a new culture?
Are you a quick learner?
Do you get on well with different people?
If you think that a student exchange program is right for you, just go for it. It's one of the best investments in your future you can make.