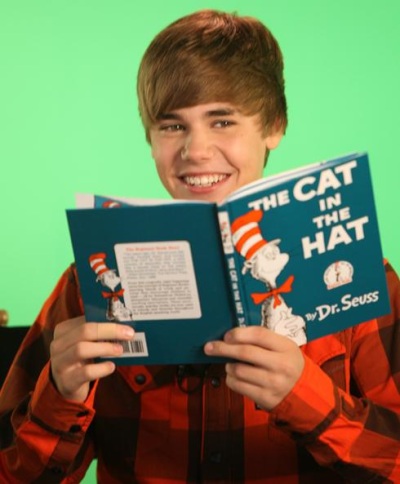 Did you know Justin Bieber's songs are full of valuable educational info?
At least, I've detected 5 obviously helpful tips for descriptive writing in Bieber's hits.

1. ❤️ Choose a Topic You Really Like
We are made for one another and I have no fear I know we'll make it through…
Did you get it? Justin is saying that the topic is very important. You should choose what interests you. And descriptive writing goes on wheels. When you write about something that is pleasant to the eye, you notice every tiny detail and give credit to it. In this way, you're making it through.
There are no 'bad' topics for descriptive essays. It's all about your attitude.
Someone may be willing to write about cherry tree flowers, whereas others may want to describe the eyes of a homeless dog. Tastes differ. Descriptive essay topics vary too.
2.💌 Stick to Your Topic
It's a big big world it's easy to get lost in it…
Justin is right – it's too easy to get lost in thought while writing a descriptive essay. It's important to stick to the chosen topic and avoid any unnecessary detail. There's no sense describing the sunset in detail (no matter how beautiful it can be) if you decided to write about a child playing in the garden.
3.🔠 Use Vivid Language
I can fix up your broken heart, I can give you a brand new start; I can make you believe.
Descriptive writing is all about making believe. The task of a descriptive essay is to make readers feel what the writer experiences.
To achieve that goal, choose detail creating a certain feeling and atmosphere:
Sensory details – what you see, smell and/or touch;
Strong adjectives – marvelous, tremendous, fantastic;
Creating a certain mood – the scent from happy childhood, the freshness of first love.
4.👋 Exploit Language Means
When I met you girl my heart went knock knock, Now the butterflies in my stomach won't stop stop.
See that? Those butterflies. Metaphors and similes are a must-use for a descriptive essay. Make it a rule to compare something you describe with something everyone can relate to.
5.💎 Edit until It's Perfect
I will never say never I will fight I will fight till forever make it right, whenever you knock me down I will not stay on the ground pick it up and never say never
Yeah, whenever your essay knocks you down, you should get back on your feet. Editing can be long. But you're strong and you can get through it. Never say never and just check your essay for typos and grammar errors if any.
Have you ever noticed any more effective tips for descriptive writing in Bieber's songs? Please, share, I'll add them to this post.