33 Good Research Paper Topics on Business, Psychology and More
Posted by David Tucker to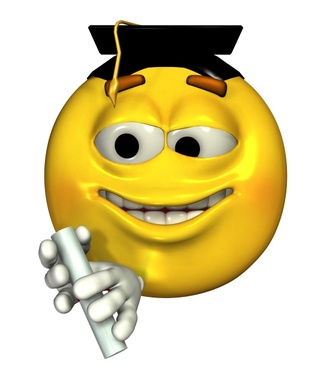 Do you know what all A+ research papers have in common that most other papers lack?
It's a good research paper topic.
Take your chance! Here are 33 excellent topics for research papers on Business, Psychology and other subjects – fresh, thought provoking and free.
11 Good Research Paper Topics on Business
The business world is changing all the time. We help you to stay updated.
Choose any of the fresh ideas for research papers below, and you'll show that you have your finger on the pulse of modern business:
The roots of iPad fanaticism: Best marketing lessons.
The word of mouth: A never-dying marketing form.

How can Facebook be good for business: Welcome to a new age of branding.
Can business leadership be learnt?
Does the link of pay to performance really make employees loyal?
Global standardization vs. local customization: Which one is better?
Internal promotions vs. external recruiting: Pros and cons.
Is a strong presence in home countries obligatory for multinational corporations?
Management by walking around (MBWA): Stress for employees or boost for productivity?
Is the AIDA formula restricting creative advertizing?
How can a sales letter avoid the waste bin?
11 Easy Research Paper Topics on Social Sciences
To avoid falling asleep in the middle of your investigation, choose a good research paper topic on social studies:
Is a woman's place at work?
Does the concept of the 'survival of the fittest' work in the college canteen?
Is it good for society when we share personal information online?
Is the double discrimination of black women a thing of the past?
Is it ethical to have a control group in nursing research?
Cancer survivor's mastectomy photos on Facebook: Pornography or cancer awareness?
Fighting accidental able-ism: Educating the masses.
Population ageing vs. world overpopulation.
What makes cyberspace a world of opportunities for bullies?
Why is there so much gun violence in America?
Conflict theory applied to Gerard Depardieu's registration as Russian resident and his tax row with France.
11 Cool Research Paper Topic Ideas on Education
Do you need good term paper topics on Education? Here is a list to choose from:
Do online students cheat more than their peers in brick and mortar colleges?
Can it ever be too late to study? Age-specific learning characteristics.
Do some innovations make students lazier?
A popular myth about bilingualism: Learning two languages confuses a child.
Young teachers' self-esteem is key to their success.
Do modern schools make students literate or educated?
Should we worry about the growth of unschooling and homeschooling?
Better alternatives to standardized tests: Are there any?
Learning should be a two way street: Students teaching teachers.
The role of Wikipedia in modern education.
Should we use educational video games in the classroom?
So, have you already picked a topic? A few of them? Wow – a great choice!
Good luck with your paper and keep in touch!