44 Interesting Sociology Essay Topics: the List to All Tastes
Posted by David Tucker to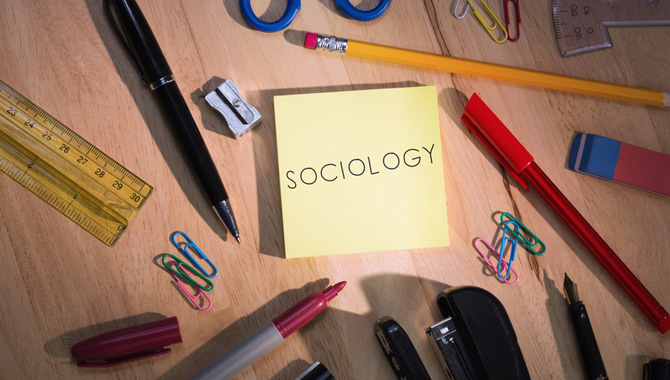 Are you looking for sociology essay topics that will make you light up with enthusiasm? Do you yawn as soon as you hear some of those super boring sociology questions? Avoid falling asleep in the middle of your project! Choose a good topic from the list below.

Captivating sociology essay questions
South Park: Absurdist humor or reflection of American culture?
One historical event that has influenced your life
Socialization and assimilation when a person starts college
One visit to a supermarket: The effects of consumer culture on your choices
Gender stereotypes in a relationship: Is it okay for a boy to cry?
Abortion: A heartless murder or a method of birth control?
Who is to blame for today's insane beauty standards?
Top 3 misconceptions kids get from TV ads
The pros and cons of mainstream schools
Virtual reality: Escapism has never been easier.
Affirmative action: More positive or negative effects?

Hottest sociology research topics
Are women less privileged in today's society than men?
Can it ever be acceptable for a man to hit a woman?
Are working women better mothers?
Does wealth always make people less ethical?
Are only men to blame for the objectification of women's bodies?
Does the TV show "16 and pregnant" promote teen pregnancy?
Should people wait until the age of 21 to get married?
Did feminism contribute to the moral decline of America?
Should kids be able to change their names if they want to?
Is intelligence more important than beauty for success in today's society?
Imagine your kid/brother/friend is gay/lesbian. Would you fight for his/her rights?

Stunning sociology essay topics
The culture of poverty: Are the citizens of poor countries responsible for their own poverty?
Can August Comte be viewed as the father of sociology?
Is altruism still a traditional virtue in modern American culture?
Is Spencer's principle of survival of the fittest a good description for the college admission process?
Is sincere love and care for children more important than the type of family (single parent or gay couple)?
Does the phenomenon of intersexuality need more visibility?
Is counterrevolution an obligatory response to any revolution?
Is technological progress always bad for people's health?
How does social decline affect morality?
Do we need a universal health care system?
What is the role of mass media in shaping public opinion?

Thought-provoking sociology essay topics
Simply commenting on any of the following quotes can be an excellent topic for a sociology paper:
So, with any of these wonderful sociology essay topics, exciting writing is guaranteed.

How to write an essay on sociology
Sociology is a comparatively new subject for many students, so choosing sociology essay topics and writing sociology essays can be rather challenging. Keep in mind that sociology is an empirical science, and all sociological papers (including your essay) should be based on thorough research and rigorous documentation. Your task will be to interpret the facts you gather when doing research for your sociology essay or research paper.
Sociology differs from other social sciences because it relies on statistics, interpretive analysis, and the written word. College students who study sociology usually need to write several academic papers on different sociology topics each semester.
If you want to learn to write good essays on sociology, just take the following steps.
Preparing to write
Choose a sociology essay topic. You may find sociology essay ideas in books, scientific articles, and online news. The key thing to keep in mind is that a good sociology essay starts with some important sociological question. Think carefully about the question you are going to answer.
Research the topic of your sociology essay. Visit the library and do some research online. Collect relevant evidence from recent studies. Remember that all sociological arguments must be supported by numerous facts and documentation.
Read many sources for your academic essay.
Take detailed notes and include the most important pieces of information about each source.
Organize your materials and prepare your work area.

Writing your sociology essay
Formulate a strong thesis. If you fail to write a good thesis statement, the rest of your college essay is likely to be vague. Your thesis must be debatable and tightly focused so that it can be clearly supported by the evidence you gather for your sociology academic paper.
Make a detailed outline for the rest of your sociology essay paper. Make sure that each part of your sociology essay supports the thesis you have formulated. Indicate the topic for each paragraph or section. Include references to your sources.
Write your essay introduction and conclusion. Your introductory paragraph should be concise and focused. To make it more interesting, use a specific example in your introduction.
Write your body paragraphs. Use relevant data to support the main points in each one. Make sure you include clear transitions between the paragraphs in your academic essay.
Cite the sources for your sociology paper using American Sociological Association system.

Polishing your sociology academic essay
Check your spelling and grammar, and correct mistakes if there are any.
Edit the content of the draft. Make sure that your essay is clear and concise and that your writing flows smoothly.
Ask a friend to edit your sociology essay.
Review the guidelines and make sure your sociology paper is written according to the requirements given by the instructor.
Researching and writing an impressive essay on any topic is a process that takes time. Even the best writer in the world cannot write a high-quality academic paper the night before it's due. You may need to spend a few days on the project. As a rule, the best sociology essays are rewritten, in part or in whole, several times. Very few first-draft college essays receive high grades.
You can use our sociology essay ideas as inspiration, or choose one of the sociology essay topics on the list to write your perfect sociology essay. If you like these ideas for sociology essays and research papers, be sure to share them with your friends!