50 Interesting Argumentative/Persuasive Essay Topics
Posted by David Tucker to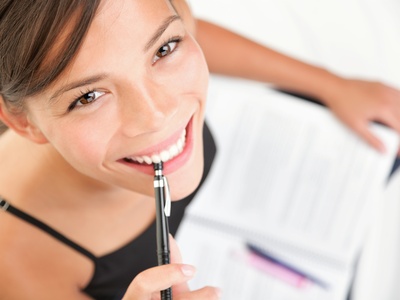 When you almost sank into despair and nearly lost all your hope and optimism… you finally find this list of top 50 persuasive essay topics. And life becomes colorful again – you don't need to rack your brains anymore. All you need to start a great persuasive essay is here:
Best Persuasive Essay Topics: Get Some Food for Thought
The best questions for argumentative essays have no obvious answers and always bring together some conflicting options. Here are a few examples:

Does smoking help make acquaintances?
Should students add their teachers as friends on Facebook?
Is the first impression of a person always right?
Are conflicts necessary for healthy relationships?
Should lecture attendance be optional?
Is business ethics an obsolete concept?
Should companies try to copy what their competitors do?
Can businesses learn from their customers' complaints?
Should all energy drinks be banned?
Is China a new superpower?
Easy Persuasive Essay Topics: Keep Them Simple
Stop racking your brains trying to use one of the classical topics for persuasive writing, such as abortion, euthanasia or gun control. Good debate topics can be much easier to write for and more optimistic:
Should employees be allowed to use social media sites at work?
Should companies send 'happy birthday' messages to clients?
Would Shakespeare's plays be more interesting if shortened?
Should internet slang, like 'LOL' and 'IMHO' be included in dictionaries?
Does the English language need to be simpler?
Should kids be allowed to draw on walls?
Do modern schools depend too much on technology?
Do online students have better chances to cheat?
Should hospitals use placebo treatments?
Do innovations really make us lazier?
Amazing Topics for Persuasive Essays: Get Inspired
The easiest way to write an A+ persuasive paper is to choose a topic that truly interests you:
Can college athletes be smart?
Should students have profiles on all major social networks?
Should people abandon cash and use plastic cards only?
Should countries have '1 car per family' policies?
Should we preserve old buildings as historical monuments?
Are some TV ads objects of art?
Is music in shopping malls harmful to employees' wellbeing?
Can listening to favorite music heal?
Should journalists who distort the truth to make the news more sensational be punished?
Should all TV channels have censorship?
Funny Persuasive Essay Topics: Have Fun!
Are you still here? Everything is clear. You're probably looking for something special, like these topics:
Do SOPA and PIPA make pirates more skillful?
Is negative PR the secret behind Justin Bieber's success?
Should Wikipedia give diplomas to their most faithful readers?
Can diamonds be girls' best friends?
Is the way to a man's heart through his stomach?
Should couples live together before marriage?
Should parents tell their kids stories about birds and bees?
Can virtual reality be dangerous for kids?
Can we call any war 'a peacemaking operation'?
Is too much political correctness making communication more confusing?
Great Ideas for Persuasive Essays: Check Them All!
Still curious? Ok, here are 10 more amazing ideas, which surely won't leave you indifferent:
Are early marriages more likely to end in divorces?
Do elderly people receive better care in retirement homes than with family members?
Should hyperactive kids receive treatment?
Should mind reading during poker games be banned?
Should parents pass tests before homeschooling their kids?
Should parents lie to their kids about Santa Claus?
Does Beavis and Butthead have a negative impact on youth?
Is it fair to use the results of standardized tests to define schools' budgets?
Are optimism and success infectious?
Is the Bermuda triangle a creation of our imagination?
Wow – you've read them all! You are a real gourmet when it comes to persuasive essay topics. And that's great! Because it's a proven recipe for an A+ essay.
P.S. If you still would like to read our menu of amazing essay ideas till the end, check out
Happy writing, dear friends! And see you!