Report Writing 101: All You Need to Know to Write a Good Report
Posted by David Tucker to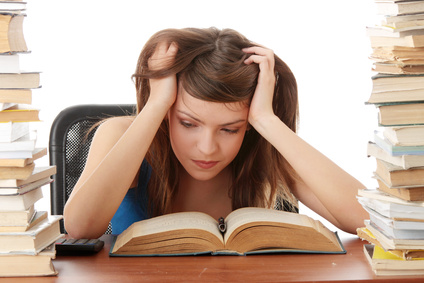 All students are going through this, sooner or later. Report writing is like initiation into college. You are not truly a student until you squeeze out at least one report. That's why it's better to learn the main principles of this writing mode to avoid unnecessary elbow grease and report-related headaches.
Report Writing: 7 Main Principles
When you are assigned a report, you should do at least 3 things to quickly make your paper look like a report:
use many bullet points and subheadings;
add tables and pictures (graphs, diagrams, maps etc.);
leave a lot of white space (start a new line whenever possible).
If you, however, have an A for your report on your mind, you might also want to polish the content using the following 4 principles:
include only bare facts, without your opinions;
use formal language only – no slang or expressive means, please;
give enough evidence for every claim you make;
comment on every table or illustration you use.
How to Write a Report: 10 Main Parts
If you're still reading, it can mean only 1 thing – you have serious intentions to succeed in report writing. Then, the following tips on writing a report are exactly what you need, covering the various parts of an excellent report.
Letter of Transmittal (optional) can be attached to the actual report. This separate document informs the recipient on what s/he should expect from the report.
Main parts: key points of the report in brief; suggestions for further research; invitation to contact the author in case of any questions; contact information.
Tips and tricks:
up to 1 page;
less formal than the report itself but follows the letter etiquette;
never mind the letter of transmittal unless it's specifically requested.
Title Page
Main parts: header with the short title of the report or your last name, depending on the citation style; the full title of the report, your name.
Tips and tricks:
follow the rules of the appropriate citation style;
consult your instructor or follow these title page examples.
Acknowledgments
Main parts: thank everyone who contributed to your research in any possible way – your tutors, librarians, all the participants to your experiments, if any.
Tips and tricks:
find kind words to express your gratitude: 'this research wouldn't have been possible without…', 'the report benefited in countless ways from…' etc.
try to say 'thanks' to everybody involved even if they are not on the top of your mind.
Abstract
Main parts: a research question and main research findings; research methods used; conclusions and recommendations.
Tips and tricks:
Keep it brief – up to 150-200 words.
Don't make references to the text of the actual report.
Write it after completing the rest of the report writing.
Table of Contents
Main parts:headings and subheadings with their corresponding pages.
Tips and tricks:
Include appendices and references in your table of contents;
Don't mention the abstract and title page.
List of Tables and Illustrations
Main parts: all the tables with their corresponding numbers, as they appear in the text.
Tips and tricks:
Start it on a separate page.
Don't include the list of tables unless you have 5 or more of them.
Executive Summary
Main parts: the purpose of your investigation, main findings, conclusions and recommendations.
Tips and tricks:
keep it brief (up to 1 page);
it's different from report writing – explain all the terms you use (remember that people reading this part may not be experts in the field).
Introduction
Main parts: some background information, research question (or hypothesis) and significance of the chosen problem.
Tips and tricks:
avoid including too much background information – get to the point right from the start;
do your best to explain why your topic is important and why readers should care about it.
Main Body
Main parts: literature review, methodology, research findings, discussion, and limitations.
Tips and tricks:
in a literature review, explore the different opinions on the question and point out a gap in the existing literature;
when writing a report, choose a good research paper topic which truly interests you;
in the section 'research findings', avoid analysis – simply write what you have found out;
in the 'discussion,' include a detailed analysis of your findings: make it the biggest and strongest part of your paper;
remember that quality report writing is impossible without the 'limitations' section. Be sure to acknowledge that your research was not perfect, as nothing is actually perfect in this life.
Conclusion
Main parts: brief summary of all the previous parts.
Tips and tricks:
When writing reports, never ever include any new information into the conclusion part – repeat only what you have already said;
make it up to 10% of the total word count.
Recommendations
Main parts: possible implications of the findings in practice, suggestions for further research and/or improvement of this study.
Tips and tricks:
think of who and how could benefit from your findings, don't limit yourself to your narrow field only, think of experts in other fields, too;
think of what could make your research even better, but don't overdo it in order not to reduce the value of your investigation.
References
Main parts: all the sources used in your research (for text references, images or tables).
Tips and tricks:
double check that each and every of your in-text citations has a corresponding entry in the references section;
vice versa – make sure that every entry from the reference list has at least one in-text citation.
when writing reports, don't forget the alphabetical order and special rules for the works of the same author.
Appendices
Main parts: tables, graphs, pictures, questionnaires, etc.
Tips and tricks:
always write where you have borrowed something from (unless you have created it yourself): 'Adopted from… '
Order appendices as they appear in the text.
It's ok if now you feel that report writing is almost as easy as clicking your fingers. Use the tips above, complete your report as soon as possible and finally relax.