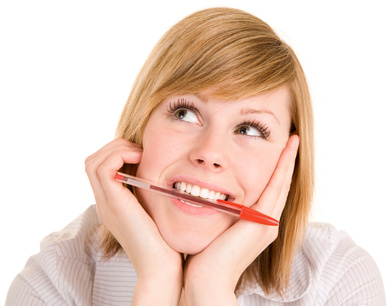 Persuasive essays are hard nuts to crack. Strong arguments and rhetoric intricacies never come easy to beginners. The best way to cope with this type of paper is by learning from experienced writers, so check out an argumentative essay example below.

📝 Argumentative Essay Topics
First, you'll need to choose a truly debatable question. That means a question which doesn't have an obvious answer:
| Bad topic | Good topic |
| --- | --- |
| Teenagers hate curfew hours. (Dah?) | Curfew hours are an unnecessary torture to teenagers who are 'owls' by nature. |
| Some lectures are boring. | Lecture attendance should be optional. |
| Online education is popular. | Online students have more chances to cheat. |
Some more good argumentative/persuasive essay topics:
White lies do more good than harm.
Companies can't force their employees to stop smoking.
Eating junk food is better than not eating at all.
Animal testing of beauty products is not only inhuman, but also expensive.
Horror movies are good for health.
Want even more topics? Check our 135 Funny Argumentative Essay Topics & Persuasive Ideas for 2020.
📖 2 Major Patterns for Sample Argument Essays
Secondly, you'll need to dig out strong arguments and combine them through powerful reasoning. There are two main patterns commonly used in the most successful argumentative essay examples:
Pattern 1: Bombing with arguments
Imagine your most skeptical reader and what s/he might say;
give strong arguments;
try to predict and refute the counterarguments.
Pattern 2: Objective investigation
First, try to be objective and show both sides of the issue;
evaluate each side;
based on the evaluation, choose the side that is best.
📄 Example of an Argumentative Essay
This argumentative essay example uses the 1st pattern:
Animal testing kills hundreds of thousands of innocent animals every year. Almost everyone knows that the suffering of animals used for tests is the hidden cost of modern detergents and beauty products. Animal experimentation is cruel and unnecessary and should be banned.
The assumption that humans and some animals (particularly rabbits, mice and guinea pigs) are sufficiently similar from a biological point of view is almost absurd. There are lots of known examples when the reaction to the same ingredient is totally different in animals and humans.
For example, penicillin kills guinea pigs but not humans and aspirin poisons cats but relieves the pain of their owners. Animals can't be truly used for getting reliable results when it comes to how ingredients might affect humans. Therefore, the suffering and deaths of innocent creatures is, apparently, pointless.
With the rapid development of technology, animal testing has become outdated. Today's researchers have access to cheaper, quicker and more reliable testing methods.
For example, the terrible torture called the Draize eye test (in which a chemical is placed into a rabbit's eye to see if it will bring an allergic reaction) can be replaced by tests on Reconstructed Human Epidermis. The tissues of human skin are donated from plastic surgeries. This test has shown positive results, and it is obviously more reliable than its animal testing alternative.
Animal testing is a pointless torturing of innocent beings that cannot speak up and defend themselves. All forms of animal experimentation for beauty products should be banned as unnecessary and unreliable.
💡 Bonus Tip: Include Persuasiveness Boosters
The easiest way to boost your sample argumentative essay is to use the following words:
evidently;
obviously;
visibly;
apparently;
definitely;
clearly;
undoubtedly;
unmistakably;
granted;
unquestionably;
assuredly;
admittedly.
If you enjoyed reading this argumentative paper sample, don't stop here. Some suggestions for further reading:
If you liked this post, subscribe to our newsletter (upper right corner on this page) and get tons of useful writing tips from our experts, directly to your inbox.