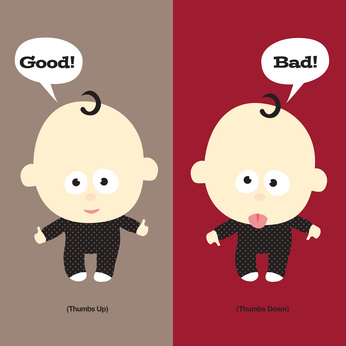 When you're in college, the chances are that at some point you'll wonder what makes a good essay. Typing until your fingers start to hurt? Or, doing a research until you fall asleep with your face on keyboard?
Most students have their personal rituals. You may develop yours. To learn to write essays, you need only… to write essays.
And throw the following popular myths about how to write good essays from your head right now:

1. 🌅 Start Your Essay Early
Advice number one is to start writing early. However, a false start can be counterproductive. When you know that you have time to write and rewrite everything, you may work half-heartedly. Avoid it. Life is too short to write three drafts of every essay.
2. 💭 See the Whole Essay in Your Head before You Start
If outlining doesn't come easy to you, forget about it. Write it as it goes and compile a logical outline after you complete your paper. Just be sure you stick to the classic 5 paragraph essay structure and include a meaningful thesis statement at the end of the introduction paragraph.
3.📚 Read a Lot before You Write
Whereas reading and doing your research is certainly not a bad thing, you should know when to stop. If you spend too much time on reading, you don't have enough time for writing a good essay.
4.👀 Keep an Eye on Your Grammar
Yes, a good essay is grammatically correct. No, you shouldn't get overstressed because of it. Make your writing flow and relax. You'll have time for eliminating all of your mistakes later.
5.📐 Find a Creative Angle
Remember that being creative is easier than you think. Instead of looking for something unusual and extraordinary, narrow your topic down. Include specific details and give vivid examples to illustrate your points.
6.💯 Remember that More Is Better
When a teacher gives you word limit 1000 – 2000, you have a choice. Note that there's nothing wrong with making it shorter. Shorter essays are often stronger. Delete all the unnecessary details and weak arguments. Enjoy what you get as a result.
7.😂 Add a Touch of Humor (but Only a Touch)
Humor is not always a good idea. In some cases it's even inappropriate. Be sure to consider three factors when deciding about humor in your essay:
your topic (if you know a little about it, avoid humor);
your teacher's attitude (not all teachers are fond of jokes);
your own sense of humor (it rarely matches your teacher's sense of humor).
8.📑 Jam Pack It with Quotes
A good essay requires reasonable amount of quotes from reliable resources. Reasonable (up to 30% of the total word count). It means that you don't need any quotes to support the generally accepted truths (sugar dissolves in water). However, all challenging arguments need to be supported with proper referencing.
Would you add any more myths about what makes a good college essay? Let's demystify essay writing together!