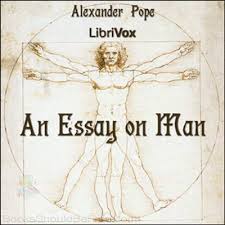 When you're assigned a paper based on "An essay on Man" by Alexander Pope, you may need some help with the choice of a topic. That's why the following thought provoking questions for your Essay on Man paper can save you plenty of time and nerves.
Essay on Man Study Questions
How does the structure of the poem help the author develop the main ideas?
What is the meaning and role of the epigraph?
How perfect is a man, according to the poem? What are the main imperfections?
What is Pope's answer on why a man was formed so weak and limited?
Comment